22.12.
2021
This new 2-day online workshop focuses on the basics such as Physiology and Pharmacology of LADME (Liberation, Absorption/ Resorption, Distribution, Metabolism, Elimination), modelling and simulation (first day), the pitfalls and challenges of pharmacokinetics (second day) in all four phases of clinical development.
The workshop includes on each day interactive group work where the attendees will analyze case studies and present the results to each other.
The qualification with a total of 12 hours will be held on 17 and 18 February 2022, 9:00 a.m. to 05:00 p.m.
Participants will need to attend some online lectures in advance in order to have a basis for discussion.
The course will be held with a minimum of 6 and a maximum of 16 attendees.
Registration deadline is 15 January 2022.
Registration and further information
The course is intended for
- Staff of pharmaceutical or biotech companies working or planning to start work in clinical development programs, e.g. as project managers, having no or little experience with pharmacokinetic questions.
- Natural scientists, PhD students and Postdocs of natural scientific and medical degree programs who are interested in getting an overview on pharmacokinetics in clinical development.
After course completion, attendees will have developed a basic understanding of pharmacokinetics for the planning, preparation, and conduct of clinical trials with medicinal products.
The trainer
Dr. Matthias Grossmann is a Board Certified Pathophysiologist and Clinical Pharmacologist. He has worked in clinical medicine (surgery, internal medicine and geriatrics) for 12 years and 25 years in non-clinical and clinical research in the USA and Germany. He was medical and managing director of a medium size Phase 1-2 CRO and is the Vice President and Principal Consultant for PAREXEL since 2007, one of the top-ranked international CROs, where he is accountable for a worldwide Risk Identification and Mitigation Process for First in Human Studies for newly developed Investigation Medicinal Products. He teaches Clinical Pharmacology and Drug Development at the University of Dresden and the PAREXEL Academy. At the GLA, Matthias is member of the Biotech Pharma Summer School Lecturers Board since many years.
Course fees are 650,00 € per participant plus VAT. Private registrees will get a fee reduction of about 10%.
Contact at the GLA: Dr. Uwe Lohmeier u.lohmeier@campusberlinbuch.de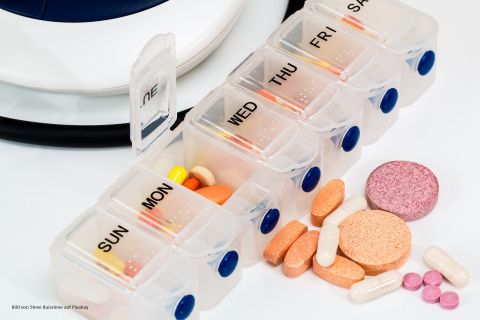 Picture credits: Steve Buissinne, Pixabay