30.06.
2022
This course will be valuable for anyone (Masters/Ph.D students, postdocs, research scientists, principal investigators, professionals already in research infrastructure management roles, scientific entrepreneurs) who is interested in or currently in a position of leadership within scientific research and those interested in setting up their own business.
Goals
- understand how to develop and maintain research projects and infrastructures as a business enterprise,
- be able to build a business model and learn to understand the balance between research service and research collaboration,
- learn to network and form collaborations effectively as well as distinguishing opportunity from obligation,
- establish lasting mentorship contacts with the participants
The trainers
Dr. Stefanie Reichelt
is a Cambridge-based scientist with a strong background in medical devices development with focus on scientific imaging as well as innovation management. Stefanie has over 15 years of experience in developing research programmes in worldleading scientific institutions: Medical Research Council Laboratory of Molecular Biology (MRC-LMB) and Cancer Research UK Cambridge Institute (CRUK CI). Since 2005, Stefanie established and managed the light microscopy facility at the CRUK Cambridge Institute, where her team provides state-of-the-art imaging devices, training courses for scientists and students, as well as software tools for clinicians and scientists. Stefanie has been teaching academically since 2009 at the Cambridge Tripos as adjunct faculty and applied successfully for research grants for Postdocs and PhD students. For the GLA Stefanie has been organizing and teaching entrepreneurship workshops for life science start-ups.
Dr. Alex Sossick
has been developing the Advanced Microscopy Core Facility at the Gurdon Institute since 1996 expanding his role in 2015 to encompass development of the scientific facilities infrastructure. Alex has provided administrative and scientific support keeping the Gurdon institute scientific facilities at the cutting edge of technology.
Course fee
358,- € plus 19% VAT, private registrees will get a fee reduction of about 10%.
According to local law (Berliner Bildungszeitgesetz BiZeitG) the course can be classed as educational leave.
Contact
Dr. Uwe Lohmeier, Head GLA
u.lohmeier@campusberlinbuch.de
Phone: +49 30 94 89 29 35
Further information and registration at https://www.glaesernes-labor-akademie.de/de/srm
Registration deadline: 29 Aug 2022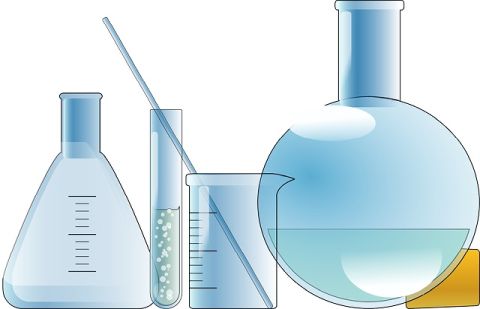 Picture by Pixabay