26.02.
2021
19 & 20 April 2021: PHARMACOKINETICS – ESSENTIALS FOR PROJECT MANAGERS IN BIOTECH COMPANIES
Basics, modelling and simulation, pitfalls, challenges of pharmacokinetics in all phases of clinical development.
Develop a basic understanding of pharmacokinetics for the planning, preparation, and conduct of clinical trials with medicinal products.
Who should attend?
Staff of pharmaceutical or biotech companies working or planning to start work in clinical development programs, e.g. as project managers, having no or little experience with pharmacokinetic questions
Natural scientists, PhD students and Postdocs of natural scientific and medical degree programs who are interested in getting an overview on pharmacokinetics in clinical development.
Course fees: 774,00 € per participant incl. VAT.
Registration Deadline: 22 March 2021
Further information / registration
https://www.glaesernes-labor-akademie.de/de/seminar_pharmacokinetics
7 & 8 June 2021: PROTECTING YOUR INNOVATION –INTELLECTUAL PROPERTY AND REGULATORY EXCLUSIVITY IN BIOTECH & PHARMA
When, how and for how long to protect and monetize your biotech or pharma innovation?
With a basic understanding of intellectual property protection in Biotech and Pharma, the course enables you to define exclusivity periods for pharmaceutical products in light of patent rights, supplementary protection certificates (SPCs), litigation outcomes and regulatory considerations. Further, you get a basic understanding of reimbursement mechanisms in Germany including negotiation strategies with public health insurance.
This course is targeted to
Staff from pharmaceutical or biotech companies who are bringing or planning to bring their products to the market,
Life science researchers who are generally interested in the interplay between IP and regulatory approaches.
Course fees: 522,00 € per participant incl. VAT.
Registration Deadline: 09 May 2021
Further information / registration
https://www.glaesernes-labor-akademie.de/de/intellectual-property
All courses of the GLA
- private registrees get a 10% off
- educational leave acc. to § 11 BiUrlG applies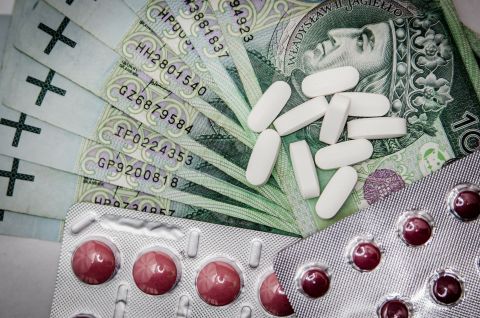 Picture by Michal Jarmoluk at Pixabay