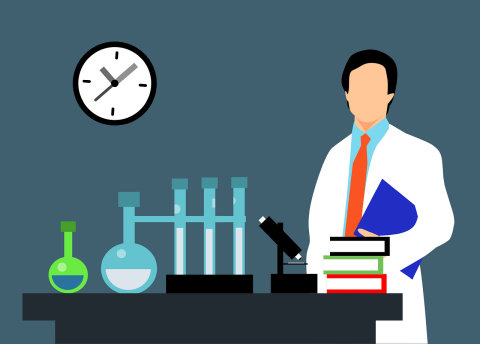 THE BUSINESS OF MANAGING SCIENCE: SCIENTIFIC MANAGEMENT AND LEADERSHIP SKILLS
A one-day online workshop based on Zoom for scientists to enhance business management skills required for running shared resource laboratories, technology platforms and core facilities.
Leadership and management skills are critical for a successful career in science and beyond. Comprehension of these skills is required whether you are running your own lab group, a core facility or your own business. This course will bring together scientists who want to enhance their business management skills for running shared resource laboratories, technology platforms, and core-facilities. There will be tips and tricks throughout from experienced experts in the area. It is geared towards all levels, from those experienced in running a core lab to those looking to move in to and develop a career within core facilities/shared resource labs.
The course instructors are experienced science management leaders with proven skills in research infrastructure management. They will provide a dynamic recourse using their experiences in science and technology management, leadership, entrepreneurship and technology transfer. The ultimate goal is to provide participants with an experience that translates into developing their leadership and business management skills.
Duration
The qualification will comprise a total of 7,0 hours which will be held online based on Zoom.
Size
The course will be held with a maximum of 16 attendees.
Target Topics and Audience
1. Lectures will discuss the challenges and solutions in the management of research projects, departments, shared resource laboratories, technology platforms, and core-facilities.
2. Interactive sessions will allow participants to explore entrepreneurship and develop a business or grant application plan.
3. Participants will have plenty of networking opportunities.
This course will be valuable for anyone (Masters/Ph.D students, postdocs, research scientists, principal investigators, professionals already in research infrastructure management roles, scientific entrepreneurs) who is interested in or currently in a position of leadership within scientific research and those interested in setting up their own business, e.g.
- Facility Managers
- PhD Students
- Postdoctoral Scientists
- Principal Investigators
- Lab Managers
Learning Goals
1. Management: To understand how to develop and maintain research projects and infrastructures as a business enterprise
2. Entrepreneurship: To be able to build a business model (balancing non-profit ambition versus for-profit needs); and understand the balance between research service and research collaboration
3. Networking: To be able to network and form collaborations effectively as well as distinguishing opportunity from obligation
4. Mentorship: Course instructors will aim to establish lasting mentorship contacts with the participants
Successful participation will be certified by the Gläsernes Labor Akademie (GLA).
Course fee: 358,- € plus VAT
Private registrees will get a fee reduction of about 10%.
Further information
Dr. Uwe Lohmeier per E-Mail: u.lohmeier@campusberlinbuch.de
Picture by Pixabay
Version 24 Feb 2023
Subject to modifications